Good Friends are
good for Art
Civic commitment is a powerful force. Without it there would be no Berlinische Galerie. In 1975 some art lovers in West Berlin set up an association to collect and exhibit modern and contemporary art from the city – and the Berlinische Galerie was born. The association continued to own and manage the collection for over 20 years. In 1995 it became the Förderverein we know today, which has charitable status and is closely in tune with all the goals the museum sets out to achieve. By raising funds it makes a valuable contribution towards important purchases, new exhibitions and education projects. If you are passionate about Berlin's art and culture and would like to know more about the Berlinische Galerie, this
is the right place for you.
Join us!
The Friends of the Berlinische Galerie not only support their favourite museum, but also enjoy many benefits and an exclusive programme of activities. Become a member and join in – for more art and more Berlin.
Your Benefits at a Glance:
Friend (€ 90 a year)
Friend Plus (€ 120 a year)
Friend Discount (€ 45 a year, verification needed *)
Young Friends (€ 30 a year, verification needed **) More details
Personal invitations to exhibition openings and exclusive events in our association diary: special tours, previews, studio visits, day trips, art holidays
Regular information about Berlinische Galerie and association activities
Preferential rate for the Berlinische Galerie's annual selected publication ("Jahresgabe")
As a Friend Plus (€ 120 p.a.) you will receive an additional, transferable membership card
Free admission to the Berlinische Galerie and partner museums:
Brücke Museum, Berlin
Jewish Museum, Berlin
Kunsthalle, Emden
Photography Collection at SK Stiftung Kultur, Cologne
* For those on state benefits "ALG II" or "Sozialgeld" and those with a registered disability (Please send your verification document by post or email to the Förderverein Berlinische Galerie e.V.)

** To qualify for Young Friends (Jung und Artig) membership you must be 30 or under (Please send your verification document by post or email to the Förderverein Berlinische Galerie e.V.)
Silver Patron (€ 200 a year)
In addition to the above-mentioned Friend benefits:
Free admission to the Berlinische Galerie for an accompanying person
Preferential booking for the short art holiday
Gold Patron (€ 400 a year)
In addition to the above-mentioned Silver Patron benefits:
Preferential booking for the long art holiday
Invitation to an exclusive event with the Director and artists/curators
For companies we offer three membership options (€ 1,500 / € 2,500 / € 5,000) with different benefits: a wide range of opportunities with personal notification where requested, including your company name displayed in the foyer of the Berlinische Galerie and website positioning for your logo.
Partner Museums
Naturally friends of the museum will always have free admittance to the Berlinische Galerie and selected partner museums:
Brücke-Museum Berlin
Jüdisches Museum Berlin
Kunsthalle Emden
Photographische Sammlung der SK Stiftung Kultur, Köln
En Route with Friends
As a friend of the museum you will keep up to date with the heart of Berlin's lively art scene. You will enjoy privileged insights behind the scenes at the Berlinische Galerie and other art venues in the city. Our versatile programme includes guided tours with the curators and director, exclusive previews at our museum, visits to art fairs, studios, private collections and partner museums in Berlin, day excursions and holidays with an art focus.
Jens-Rainer Jänig – Chairman of the Board
Stefanie Frensch – 1st Deputy Chair
Dr. Jürgen Allerkamp – 2nd Deputy Chair and Treasurer
Dr Thomas Köhler – Director of the Berlinische Galerie
Anna Kathrin Distelkamp
Matthias Trunk
Johanna Bormann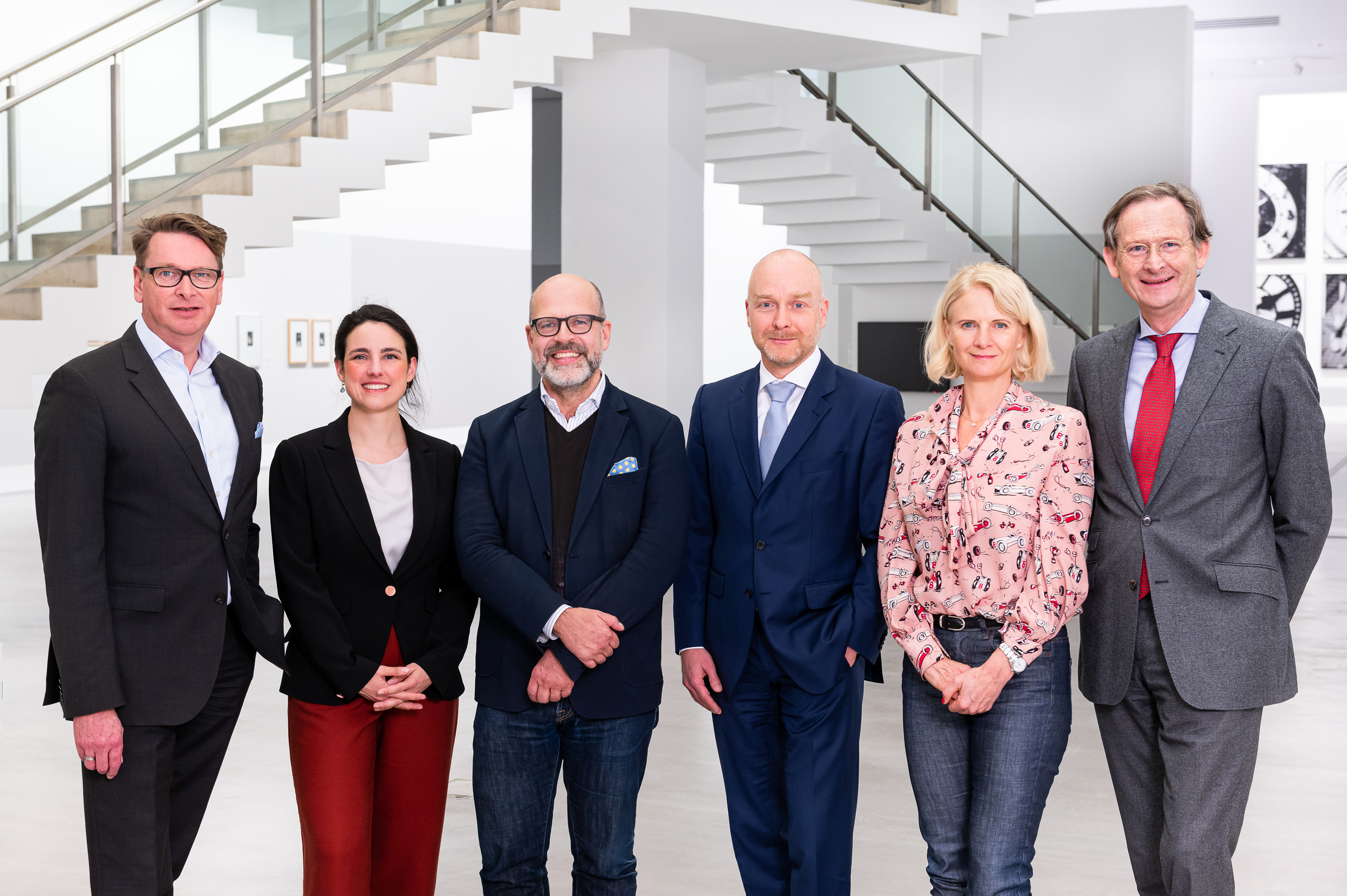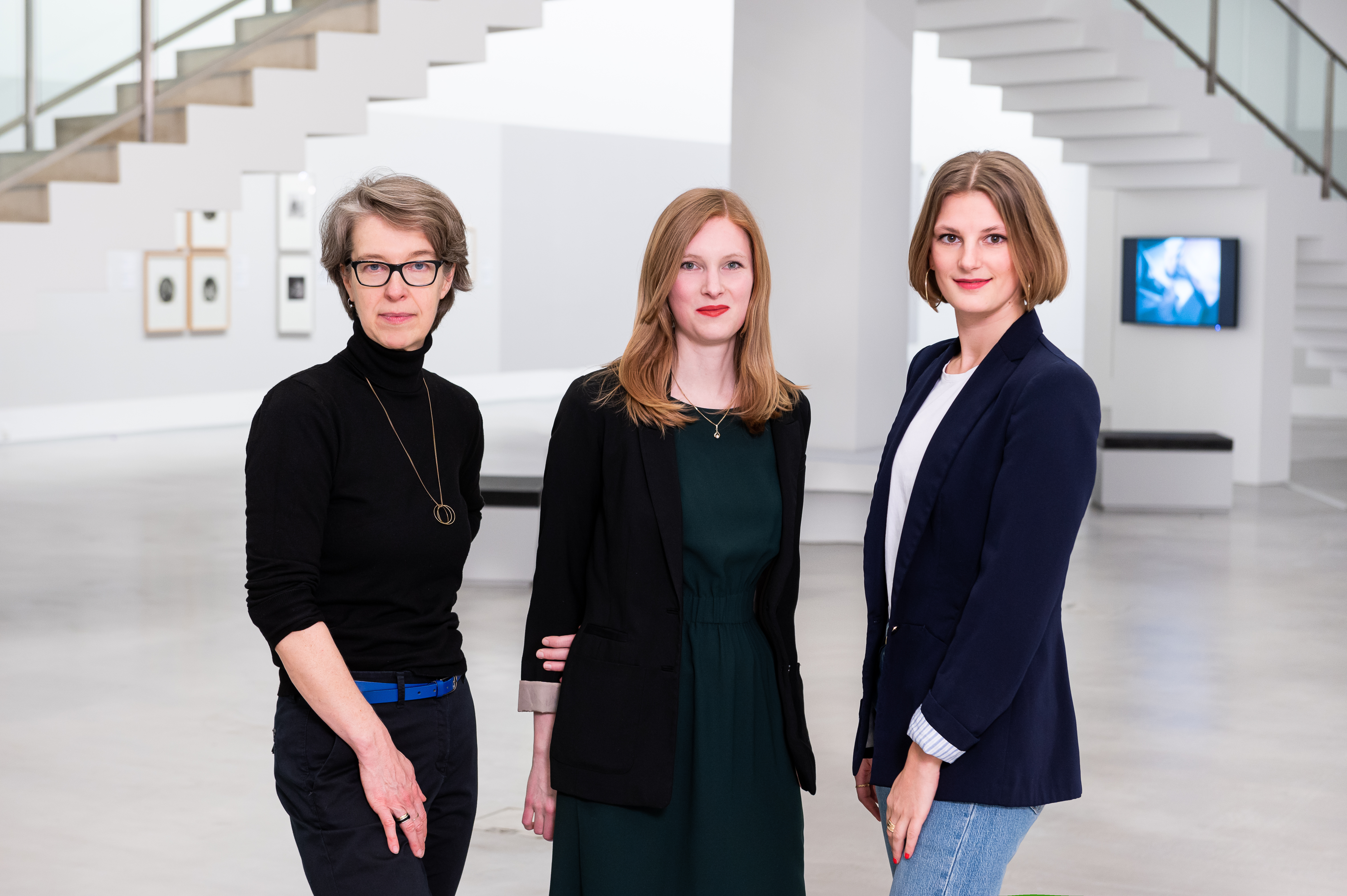 Carolin Wagner – Head Office
Stephanie Krumbholz – Member support
Marie Kube – Young Friends: Jung und Artig
Office
Förderverein Berlinische Galerie e. V.
Alte Jakobstraße 124-128
10969 Berlin
Mo-Di 14-18 Uhr
Mi-Fr 10-14 Uhr
Berliner Sparkasse
BIC: BELADEBEXXX
IBAN: DE 97 1005 0000 1130 007568